Spotlight on: Nepal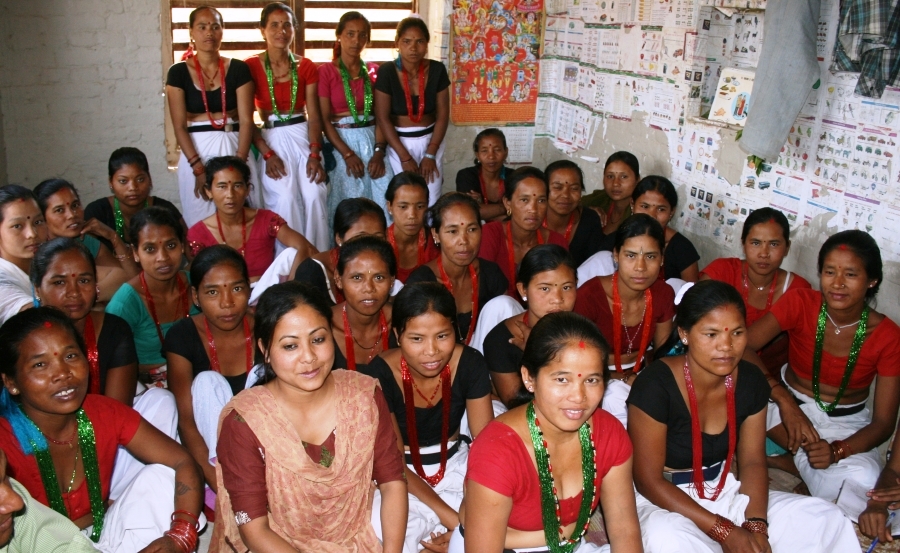 We started our first project in Nepal in October 2011. When we start in a new country, we run a small pilot project first so we can understand the needs of the communities and learn how we can have the most effective impact. Our Nepal pilot project finished in October 2013, so we wanted to update you on how this has gone and what we have planned for 2014.
We have been based in the Banke district which is in the south west region of Nepal, and have been working with tribal communities who have faced decades of social exclusion and discrimination. Due to the country's social and political changes in the 1960's, tribal people were evicted from their ancestral lands and left in extreme poverty with no means to grow food or earn an income.
Through the two year project we have supported 800 marginalised tribal women to break the cycle of poverty. We have enabled them to grow enough food for their families and helped them to set up activities where they can earn an income such as making food snacks or leaf-plates. We have also supported them to participate in local decision making processes so they are no longer excluded and can protect the land that they rely on for survival. We have been providing training and support to communities so they can understand their entitlements to natural resources such as land and forests and government services including education and healthcare. They are now able to claim what is rightfully theirs. They are empowered.
Following the success of our two year pilot project we are very pleased to announce that we have recently obtained a UK government grant to scale up the project and continue our work, and reach more tribal communities in need of our support. From January 2014 we will work with 2,500 of the poorest and most marginalised women in Nepal.
We spoke to Nima, one of the women involved in our project, and she shared how her life has changed.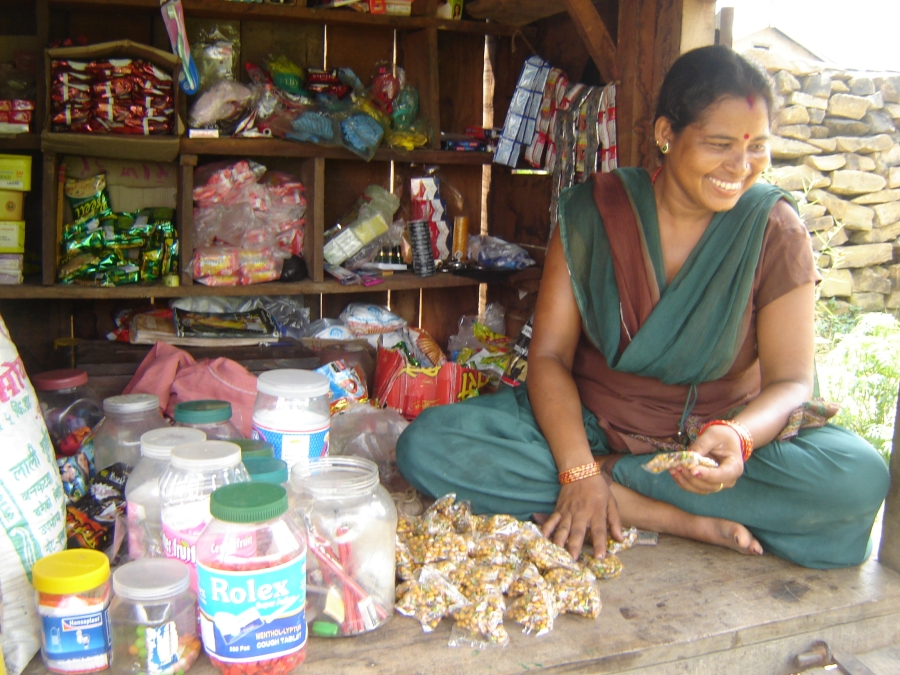 Nima lives with her husband and two children. She has half an acre of land but her family struggle to produce food all year round and rely on earning an income by working on the land of others.
Through the project, Nima was supported to set up a small community group for women in her village and she is now the President of this group. Through the group, she has been able to access training n snack making so she can produce enough to sell on. The group also save money collectively which they can then borrow from the group fund to help set up an activity which can earn them an income.
Nima took out a loan from the group fund of 1,000 NPR (£6) to set up a grocery shop in her village. By selling food snacks such as 'Dalmoth' (made from fried lentils, nuts, spices and oil) and other goods she is now earning 15,000 NPR (£9) a month. This has dramatically boosted her families' income and can now afford to send her children to school.
"I did not know what savings were and how they could ease my life. Now I have had the chance to learn. I am thankful to the project for bringing so many positive changes to my life."
We look forward to sharing news from Nepal in 2014 so you can hear from more families like Nima's who are building a future free from poverty.
We would also like to take this opportunity to express our gratitude to the friends and family of David Williams. Their generosity, support and fundraising efforts in memory of David has helped to make our work in Nepal possible.
Share: