Coronavirus appeal
As the world struggles to come to terms with the scale and impact of the Coronavirus pandemic, we are striving to continue supporting rural communities in Africa and Asia as safely as possible. We work with some of the most at-risk communities in India, Malawi and Zimbabwe, supporting them to build businesses, grow nutritious food and protect their rights, so they can find their feet in a changing world. Please consider a donation to support Find Your Feet's Emergency Coronavirus Appeal.
In Zimbabwe, we work with our partner, Towards Sustainable Use of Resources Organisation (TSURO), in the Chimanimani district to support farmers to grow nutritious food and expand their businesses. The lockdown meant that people who we work with, who rely on trading fruits and vegetables, lost the opportunity to sell their produce due to the swift lockdown procedures. Food markets were instantly shut leaving produce to go unsold, and they still had to pay the farmers who supply the produce for their business.
One such vendor, 45-year-old Jimmy Samson Muganga, told us "Currently my major challenge is lack of money to buy basic needs for my family and how to obtain capital for my business after the lockdown. Almost all farmers were affected by the COVID-19 pandemic lockdown since Rusitu supplies an average of 400 tonnes of bananas to other provinces in Zimbabwe. This increases poverty in the country and Chimanimani District in particular since banana farming is a source of livelihood for most people...It is really a hard time for us all."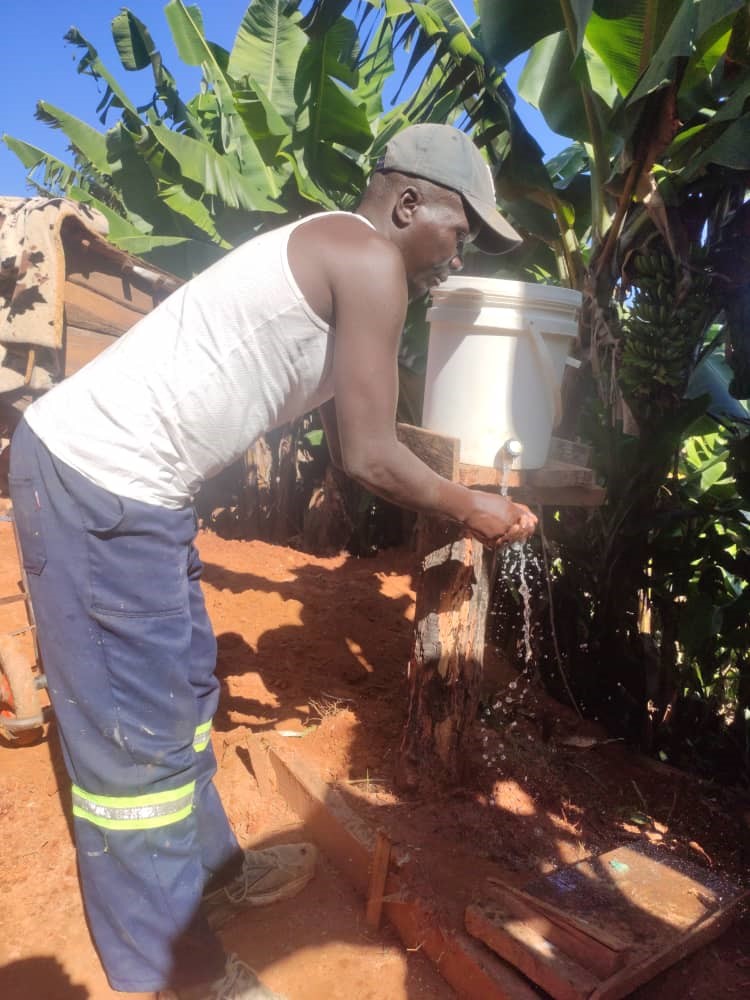 In India, our usual projects are on hold due to the terms of the lockdown. However, we are still supporting people where we can alongside our partners, the Badlao Foundation and the Ayo Aidari Trust. In addition to sharing essential items, such as food, soap and masks, we share regular updates with locally-based community workers, ensuring that even people living in remote villages know how to stay safe during the pandemic.
One woman who we work with, Baleti Hembram, told us "We, the local women have faced a lot of problems...in order to earn a living, we used to venture out to the forest daily to gather 'sal' leaves, which were later used by us to make plates...and carry the plates to Godda Bazaar (the main market in the district) for sale...Naturally, since we are not able to go to the forest now, we are going through tough times."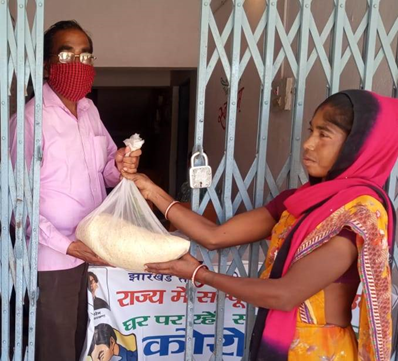 We are also helping to raise awareness of Government schemes which provide food to people with disabilities, the elderly and single women who aren't able to source food as easily.
In Malawi, we're working alongside Find Your Feet Malawi, now successfully established as an independent charity, to provide clean water so communities can stay safe and follow health advice on hand-washing. The Malawi team is very concerned that COVID-19 "has the potential to decimate all the gains achieved through our livelihoods work."
Idah Chinonje is a farmer who grows cassava and chairs the Tigwirizane Farmers' Club, which was set up so that local farmers could support each other more easily. She told us; "COVID-19 has changed our everyday lives and hygiene practices such as hand washing will remain part of our lives forever."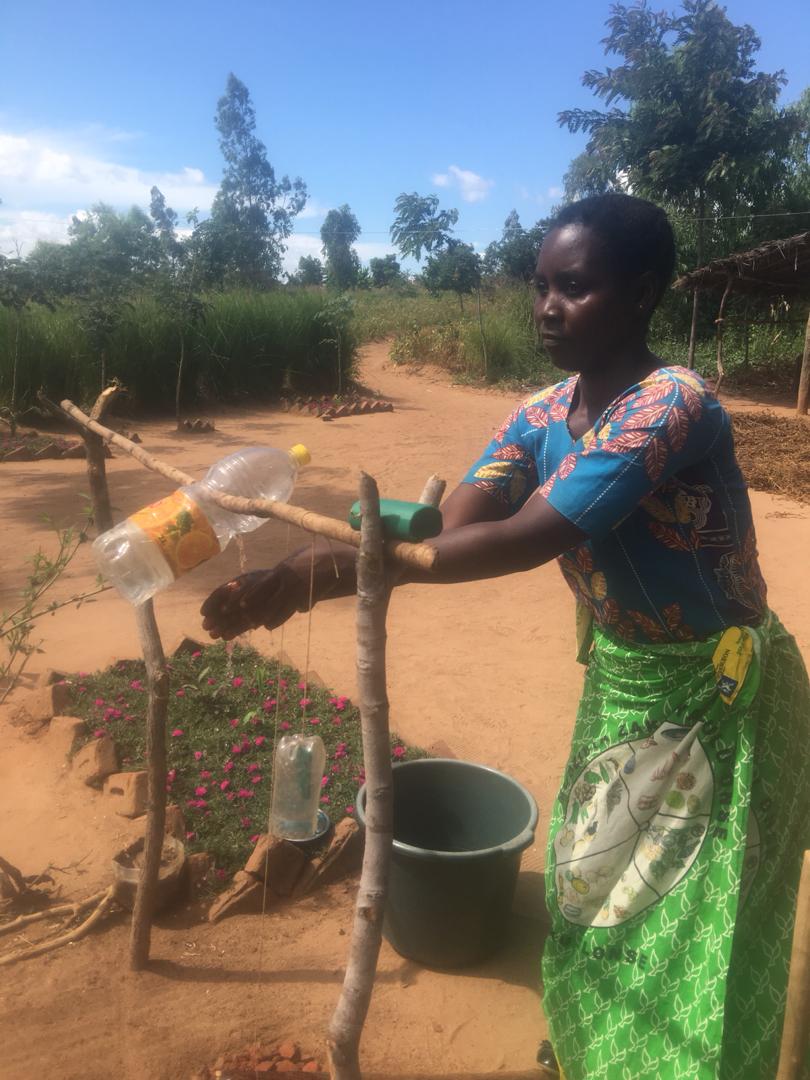 You can help to support these communities by donating to our Coronavirus Emergency Appeal here. Your generosity will help bring vital supplies and information to some of the most at-risk, remote communities at this difficult time. We will continue to support rural families through this pandemic whilst keeping our staff safe. As soon as we can, we'll be working to help get livelihoods back on track so communities can recover quicker from the effects of this unprecedented crisis.
Share: