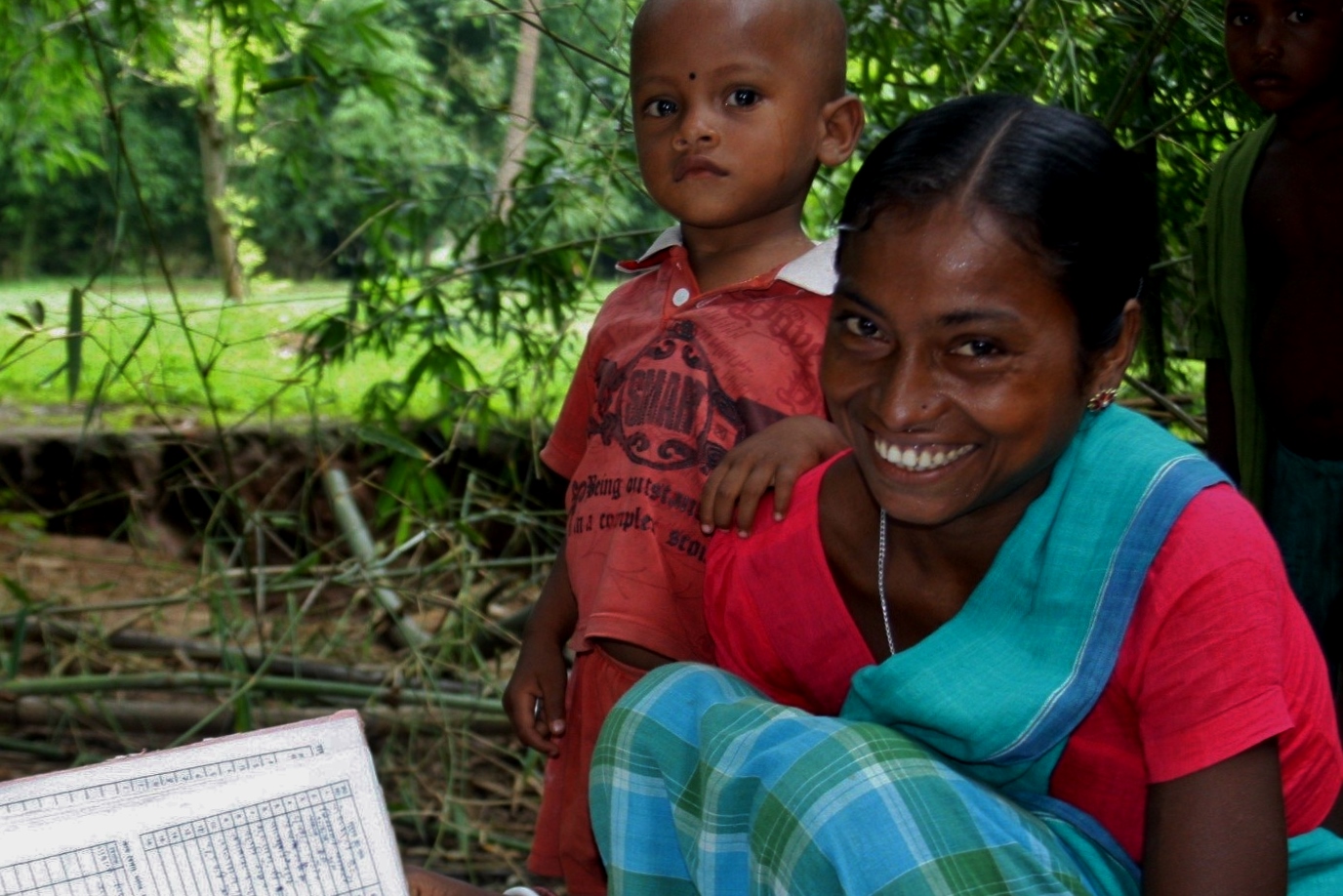 Oak Foundation
Oak Foundation commits its resources to address issues of global, social and environmental concern, particularly those that have a major impact on the lives of the disadvantaged. With offices in Europe, Africa, India and North America, Oak Foundation makes grants to organisations in approximately 40 countries worldwide.
Johar, our Current Project in India, has been made possible thanks to the support of Oak Foundation.
Find Your Feet's 'Johar Project' is a five year initiative which will reach 21,600 marginalised tribal families living in 240 villages across the states of Chhattisgarh and Jharkhand, north eastern India.
The project will empower tribal people, particularly tribal women, to access and monitor public services to which they are legally entitled, and advocate for their proper implementation when they cannot access them. By empowering marginalised and isolated communities to make their voices heard and access public services, the project will help people put an end to the poverty and exclusion they experience for themselves.
By the end of the project:
90% of the project beneficiaries will be accessing public services and government schemes to improve their quality of life, such as pensions, healthcare and education.
All 21,600 people involved in the project will be actively involved in monitoring the delivery of public services and making their voices heard in local decision making through a robust network of 240 tribal-led community based organisations.
Eight Public Information Centres (one in each of the districts covered by the project) will be established to provide information on public schemes available to the community, and support families to prepare the documents required to access these vital sources of assistance.
"Since I have begun visiting the Public Information Centre and learning about how to access schemes and services, I have applied on behalf of my village for the construction of two wells and the excavation of 1 water tank…Knowledge and information is power, so I keep encouraging other people in my village to visit the centre to learn about their entitlements."
Mirulal Murmu
Share: