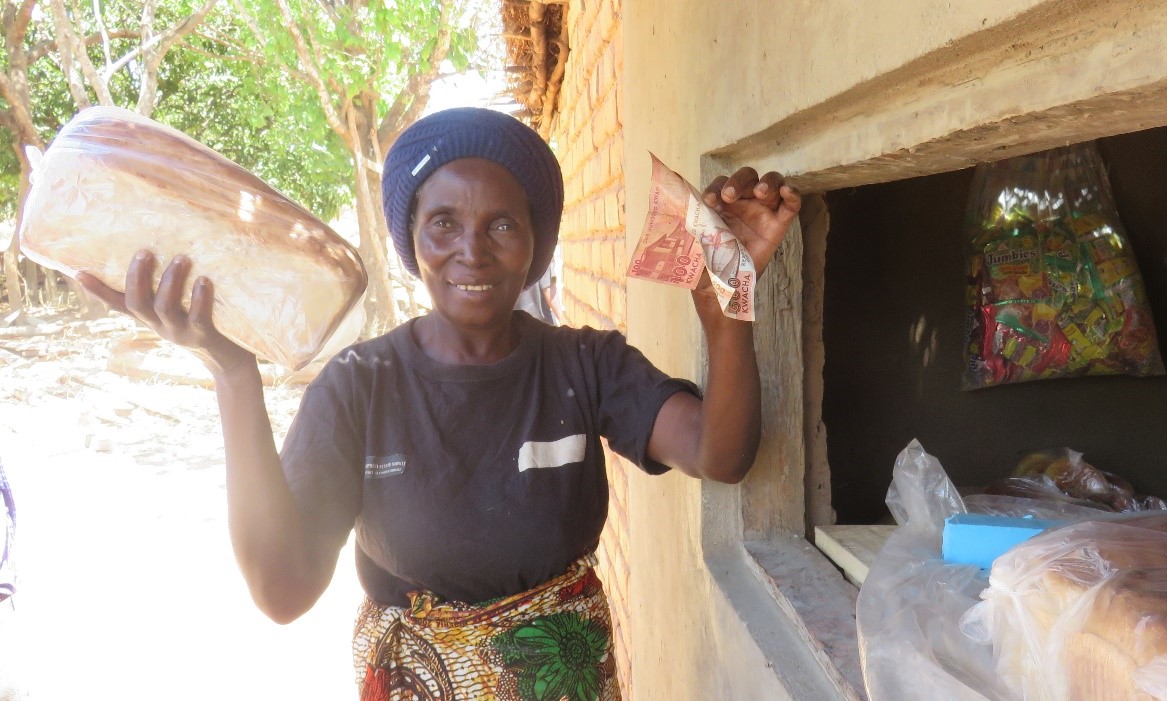 We are earning an income
In Malawi we encourage communities to engage with their village loan and savings schemes. Lilian Nyirenda, pictured above, is a farmer and mother of seven. She was trained by Find Your Feet alongside local partners and funders in how to sell and make soap in June 2018.
Soon after the training, Lilian was using the money she made from selling soya to create her own soap business. She also received a loan from her village's savings and loan scheme as start-up capital – mainly towards buying the raw materials she needed to get going. Now, Lilian is selling her soaps at agriculture fairs, where she's also able to network with other businesspeople.
Lilian is very proud of her business, and her future plans are to open a shop to sell her soap and to get it certified by the Malawi Bureau of Standards.
"I thank Find Your Feet for training me in soap making… just imagine that from July to November 2018, I have made a total of 413,000 Malawian kwacha (£437) through home sales and selling soap at fairs. I also earn money through facilitating soap trainings when hired by people and organisations. Before I engaged in a soap making business, I was food and nutrition insecure. I also had challenges in paying school fees for my last-born child, buying clothes, groceries and a uniform for her, which isn't the case right now."" Lilian Nyirenda
Share: