Our plans
Leaving no one behind
"In a world of great wealth and technological advances, no person, anywhere, should be left behind"
Ban Ki-moon, UN Secretary General.
At Find Your Feet we recognise that the key to reducing poverty is reducing such inequality. This is why we will continue to work with the most vulnerable rural families to ensure they are listened to, are able to influence the decisions and policies that affect them and are involved in the development of their country – enabling them to break the cycle of poverty and hunger they face.
Our Strategy 2015 - 2019
In 2015 we celebrated Find Your Feet's 55th year and started a new five year strategic period. We will focus on sustainable rural livelihoods, which we believe transforms lives.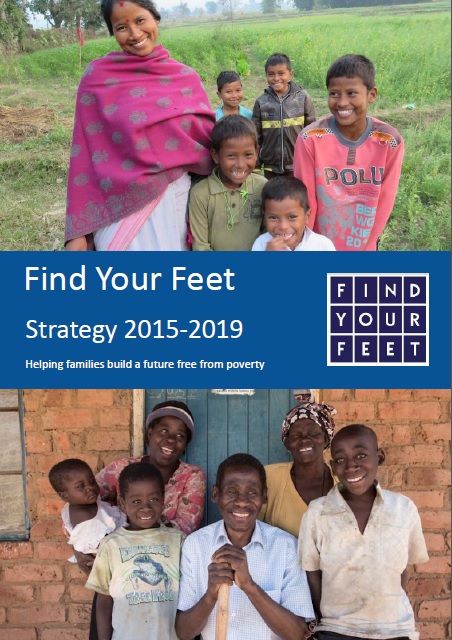 Download Find Your Feet's Strategy 2015-2019
Here's what the years ahead mean to members of our team.
"I'm excited by our work with an agricultural cooperative in Malawi in the coming years. Access to new markets helps family farmers to increase their incomes and take the first steps out of poverty."
Olivia Wills, Programme Manager.
We will listen to poor rural families, involving them in identifying problems and finding solutions, so they are able to influence the decisions and policies that affect them.
"We will ensure government systems in India work for the poor to achieve truly sustainable change. Results so far have been encouraging, that is why it is our focus in the years to come."
Savitri Sharma, Country Director, India.
We will remian a small organisation that is effective, responsive, flexible and relevant. We want to grow our impact on people's lives, not necessarily ourselves.
"As I look ahead the thing that excites me the most is simple - it's thinking about all the families that will achieve their own aspirations over the coming years. Lives transformed in a meaningful way.".
Sharon Jackson, Chair.
With your vital support, we can help vulnerable families break free from the cycle of poverty they face.
Want to help? See how you can Support Us to achieve this Strategy.
Share our vision? See how you can become Our Partner to help achieve this Strategy.
Share: